Behind the Success Vol.01: KOSUN After-sales Service Team to South Korea for Equipment Installation
Dec 25, 2014
Last month, 1000HP drilling mud solids control system sold to South Korea was shipped to the destination on schedule. Meanwhile, KOSUN professional after-sales service team also smoothly arrived in South Korea for equipment installation.
This time, 1000HP drilling mud solids control system required to be installed at the fair in Gwangju, South Korea. By dint of rich overseas after-sales service experience, KOSUN engineers installed the equipment in an orderly way and completed the installation of all equipment for the fair within the time stipulated by the customer, which guaranteed the holding of fair as scheduled and was highly praised by the customer.
Drilling Mud Cleaner
under Installation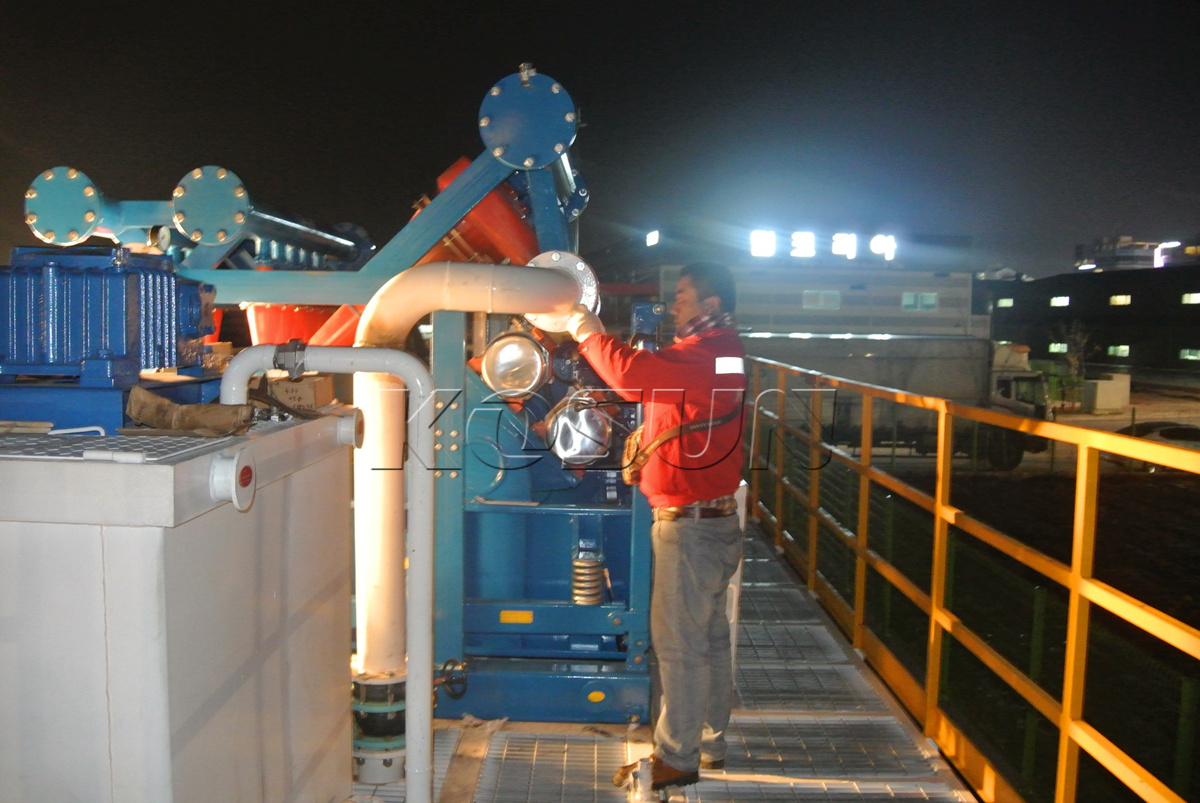 At local time 22:00 in the night before the fair, a KOSUN after-sales service engineer was busy on the platform, which looked so beautiful against the lamplight.