See KOSUN at the Third Xi'an International Environmental Protection Industry Expo
Nov 17, 2017
Today is the first day of the Third Xi'an International Environmental Protection Industry Expo in 2017, some clients visited KOSUN booth No. 050 at Area b ,Hall A.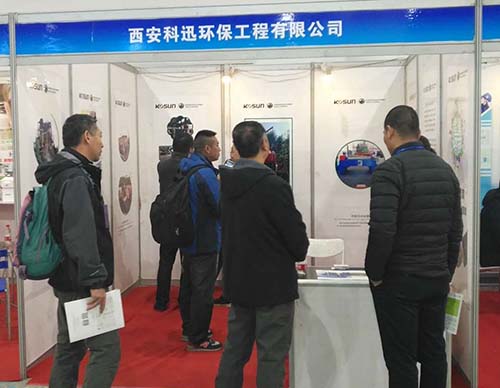 Below information will lead you to KOSUN booth at the Third Xi'an International Environmental Protection Industry Expo in 2017:
Time:17-19 November, 2017
Venue: Xi'an Qujiang International Convention and Exhibition Center
Booth No.: No.050, Area B, Hall A

KOSUN has simple booth decoration this year. At KOSUN's booth, you could see KOSUN main products pictures. Furthermore, KOSUN's sales team will also give more detailed information on our products.

Founded in 1992, Xi'an KOSUN Machinery Co., Ltd. (KOSUN) is a high-tech enterprise integrating R&D, production and sale of solid-liquid separation equipment and systems, which can provide diversified solid-liquid separation solutions in the fields of engineering construction, environmental protection, petroleum and petrochemicals. Located at Xi'an Economic & Technical Development Zone, KOSUN is one of key supported enterprises and high-tech enterprises (Little Giant Enterprises of Science and Technology), is a member of Xi'an Enterprises Helping Each Other, and is also the first enterprise of Investment and Loan Linkage Model by China Development Bank in Shaanxi. The business of KOSUN is spread all over the world. In 2016, the domestic trade accounts for 70% and foreign trade for 30%, and the foreign customers are mainly in Russia, Central Asia, Southeast Asia and North Africa. At present, the business distribution is 40% for environmental protection, 25% for infrastructure construction, 25% for petrochemical engineering, and 10% for manufacturing consignment.

KOSUN is looking forward to meet you there!