Founded in 1992, Xi'an KOSUN Machinery Co., Ltd. (KOSUN) is a high-tech enterprise integrating R&D, production and sale of solid-liquid separation equipment and systems, which can provide diversified solid-liquid separation solutions in the fields of engineering construction, environmental protection, petroleum and petrochemicals. Located at Xi'an Economic & Technical Development Zone, KOSUN is one of key supported enterprises and high-tech enterprises (Little Giant Enterprises of Science and Technology), is a member of Xi'an Enterprises Helping Each Other, and is also the first enterprise of Investment and Loan Linkage Model by China Development Bank in Shaanxi. The business of KOSUN is spread all over the world. In 2016, the domestic trade accounts for 70% and foreign trade for 30%, and the foreign customers are mainly in Russia, Central Asia, Southeast Asia and North Africa. At present, the business distribution is 40% for environmental protection, 25% for infrastructure construction, 25% for petrochemical engineering, and 10% for manufacturing consignment.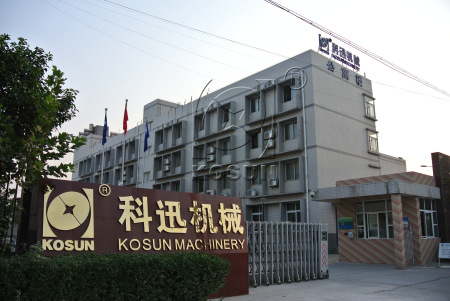 Through many years of unceasing product R&D and improvement in high-end equipment manufacturing industry, KOSUN has grown into a technology-intensive environmental protection enterprise, possessed 67 technical patents related to separation machinery, and has been awarded many honorary titles, such as A Famous Trademark in Shaanxi, A Famous Brand in Xi'an, Little Giant Enterprise of Science and Technology, Leading Industrial Enterprise in Xi'an, etc., and is the Municipal Drilling Waste Management Research Center in Xi'an. The sludge treatment and soil remediation products, designed, developed and manufactured by KOSUN, have been sold to most countries and regions along "the Belt and Road", so the products of KOSUN has a promising future.

Considering the influences from various industries on the environment, China successively enacted the Environmental Protection Law, the Action Plan for Prevention & Control of Water Pollution and the Action Plan for Prevention & Control of Soil Pollution in 2016, with the purpose of strongly supporting the development of environmental enterprises. Closely following the national policy, KOSUN strives to develop environmental sludge treatment and soil remediation equipment, solve the reduction and resource utilization in the process of environmental treatment on solid waste by integrating vibrating separation technology, centrifugal separation technology and fluid mechanics, and reach the requirements on environmental discharge standards by combining the subsequent requirements on final treatment. KOSUN devotes itself to resource conservation and environmental protection, provides products and services related to solid waste treatment on the basis of dedicated environmental separation mechanical equipment manufacturing, and has evolved into a comprehensive service provider of system integration, complete equipment, engineering construction, debugging & operation, and maintenance management in such six major fields as engineering machinery, industrial sludge treatment, river & lake sludge and municipal sludge disposal, soil remediation and comprehensive utilization of tailings.