KOSUN Vacuum Degassers Are Well Received by A South American Customer
Oct 28, 2014
Recently, KOSUN's VD270 vacuum degassers customized for a South American customer have successfully arrived at Shanghai Port, ready for shipment and sea transportation.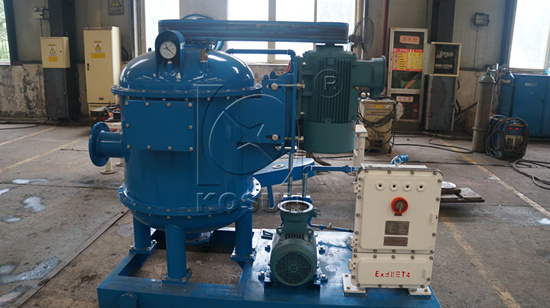 VD270 Vacuum Degasser
is under assembling.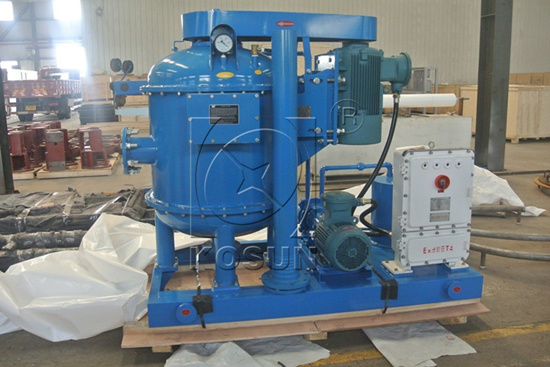 VD270 Vacuum Degasser control cabinet
It only takes about two weeks from the initial purchase consulting to final contract signing, despite the fact that the customer purchasing this batch of vacuum degassers is a new one for KOSUN. At first, the customer carefully compared the world famous
solids control equipment
companies and thought over again and again. However, KOSUN stands out with its long history, rich industrial experience, humanized technical design, high-quality product appearance and after-sales service warranty from numerous competitors. KOSUN VD270 vacuum degassers have been chosen for South America oilfield projects by this customer. When signing the contract, the customer said that VD270 vacuum degasser is greater in handling capacity, cost efficient and easy for maintenance and the series of equipment has been proven to be mature in technology at drilling sites over 17 years and that's why he chose KOSUN.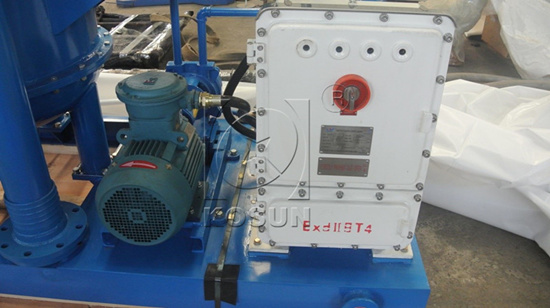 VD270 Vacuum Degasser
before package.
Along with market development in South America, KOSUN will provide diversified personalized and customized products according to various user requirements in different regions. Solid customer foundation, continuously innovative technical teams and high-quality after-sales services will facilitate KOSUN in providing more value added services for customers.
Keywords:
KOSUN: drilling solids control equipment, VD270 Vacuum Degasser