KOSUN held the first Badminton Competition
Nov 27, 2017
On November 25, 2017, KOSUN held the first Badminton Tournament at Sports Park. The company leaders attached great importance and gave strong support to event.They also participated in this competition.


Through more than a month of training, KOSUN enthusiasts' badminton Playing technology was getting better and better.
At 9:00 on the 25th, after the warm-up exercise, a fierce competition began. The competition used 21 points, three innings and two wins system. It divided into men's singles, women's singles, mixed men and women three projects. The competition seted up three awards: the champion 4, runner-up 2, runner-up 2. The following picture is the winner: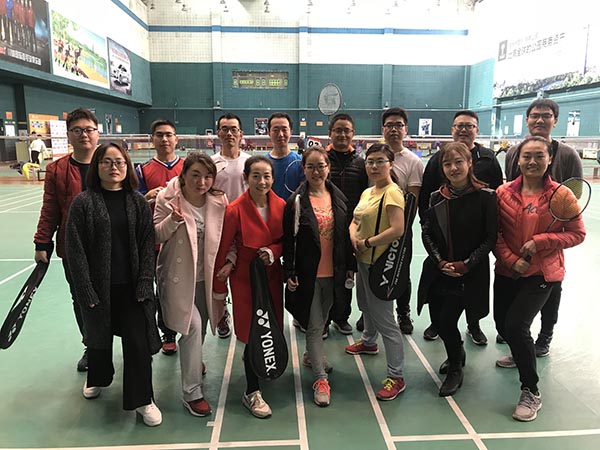 Through this badminton competition, KOSUN has cultivated the employees' awareness of challenges and cooperation, promoted the exchange of badminton among employees, and enriched the cultural life of the Company.