Enhancing Firefighting Knowledge through A Fire Drill
Jul 30, 2015
KOSUN HSE Summer Fire Emergency Drill has been conducted at KOSUN production base in Xi'an Jingwei Industrial Park on July 24, 2015.
As a burst of alarm rings in the factory, smoke belches out from the third floor and then from the lobby at the first floor. Then, siren of firefighting trucks outside the factory sounds and then they speed in. Firefighters fan out in several groups, one rushing into the fire scene, another opening the truck doors, spreading out fire hoses and connecting them with water sources.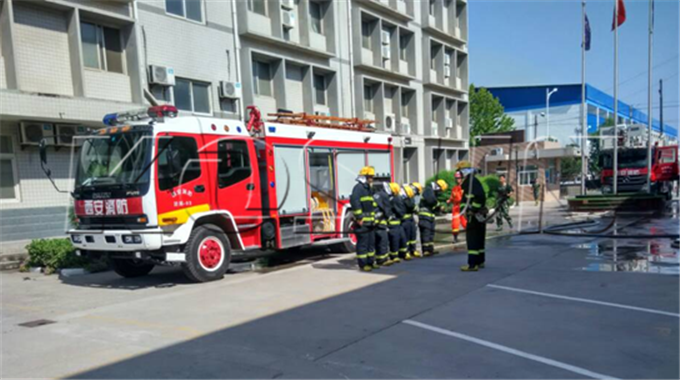 Gearing up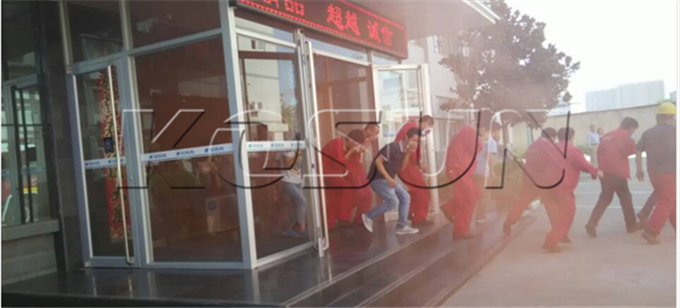 Workers Evacuating from the Scene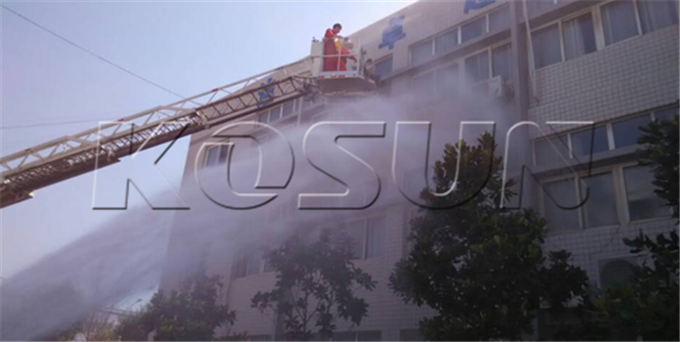 Trapped Persons Rescued via Aerial Ladder
The aerial ladder with a group of firefighters ascends instantly for rescue. Workers in the workshop cover their mouths and noses with wet towels, and evacuate from workshops, bending down and lowering their heads. Firefighters have rescued trapped persons from the scene and aerial ladder rescues from the window where persons are trapped. Fire hoses are connected and water is ejected towards fire source. Water mist is also jet out from the aerial ladder. The whole rescue process is intense and fierce.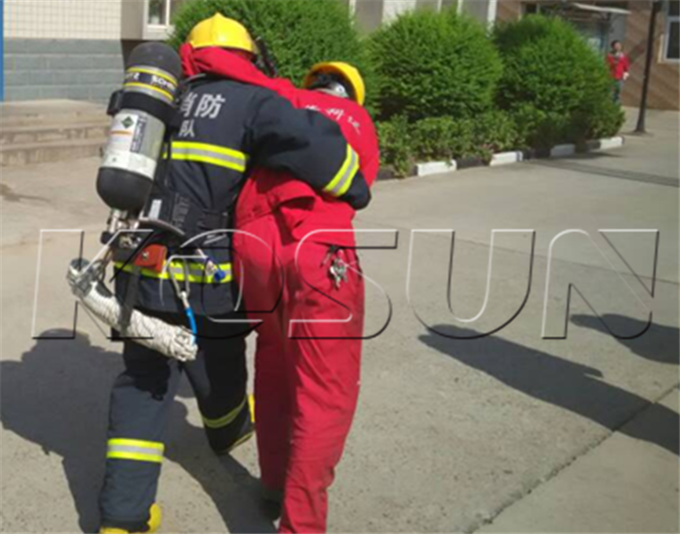 A Trapped Person Rescued
Under the leadership of Jinghe Management Committee, this drill enhances firefighting knowledge and survival skills by analyzing problems existing in the drill process and raising advices for improvement, conducting a vivid firefighting lesson for KOSUN staff. Through organizing this fire drill, KOSUN has improved staff capabilities in managing fire and emergent accidents, perfected its contingency plan, checked and completed firefighting facilities to ensure safe production in the factory area.